Welcome to the Mabinogi Wikia! Happy editing!
Featured Article: June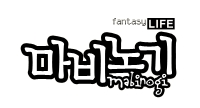 Mabinogi
(Hangul:마비노기) is an online role-playing game released by South Korean Game Distributing Company Nexon, and developed by devCAT studio, one of several development teams in Nexon Inc. inspired by Celtic mythology. The Welsh word mabinogi is found in the original manuscripts of the Mabinogion. Mabinogi offers a multitude of skills to be cultivated and a generally high level of diversity among players, skills, and environments.
---
Links
Affiliates
If you would like to Affiliate with us, please contact one of the Admin(s)!
Contribute to this wiki
News
Scheduled Maintenance 9/30/2015
Dear Players, Mabinogi will have a scheduled maintenance on Wednesday, Sept. 30. During this time, the game will be unavailable. Maintenance is expected to begin at 6:00 AM Pacific (9:00 AM Eastern) and last approximately 3 hours.
Please note that the estimated length of time for each maintenance is subject to change without notification.
- Time -
Wednesday, Sept. 30, 2015 Pacific: 6:00 AM - 9:00 AM Eastern: 9:00 AM - 12:00 PM
To address the following: Server Restarts Applying a Hackshield update for Windows 10 compatibility
-The Mabinogi Team
Game Infromation
Release Date
March 27, 2008
Genre
MMORPG, Fantasy
Languages
English
Developer
Nexon
PC

OS Windows 7 or higher
CPU Dual Core 2.5Ghz or better
RAM 4GB or higher
Graphics GeForce 7600GS/Radeon X1300 or better
HDD 8GB
Direct X Version Direct 9.0c or newer
Web Browser IE8/Firefox/Chrome

Price
Free